Link in title - from:
The Living Moon: Buran Russia's Space Shuttle
Pegasus Research Consortium Featuring John Lear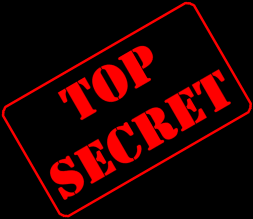 Buran Russia's Space Shuttle
.
Buran Space Shuttle by Ronald C. Wittmann, 1986
Image Courtesy Defense Intelligence Agency (DIA)
Russia plans to reassert itself as a major power in space by resurrecting the Buran space shuttle
, a relic of the Soviet era. It will pay for the development programme in part by taking more space tourists like Dennis Tito up to the space station.Secrets revealed
Russia's other state space company, Khrunichev, is a rival to Energia, but its director Alexander Kondratiev says he welcomes any opportunity for Russian space engineers to compete with the West on an equal footing.
"Until 1990 we couldn't tell anyone what we were doing. But now we can show the world our worth," he says.
Ironically, the money for Buran's revival will be coming from the West. In the past 17 months, Russian Protons have launched 17 commercial satellites, earning Russia more than $100 million per launch.
And despite NASA's opposition, Gurushkin says Russian flights to the space station will soon carry more space tourists. "We already have many applications. We are currently considering them all and will take whoever pays most," he says.
Buran on Pad at Baikonur Cosmodrome (NIIP-5/GIK-5) Credit: Dr.Vadim P.Lukashevich.
"No Russian Shuttle eh? What I want to know is... WHO took this photo?" - Jack Arneson
The End of Buran?
During a storm the rooh of the Energia Hanger that was housing the Shuttle Buran collapsed, destroying the shuttle. There were many unconfirmed rumors that the craft was sold to the Chinese
Here is a video about the collapse..
...
Energia Hanger showing collapsed roof
....
'''
Video: End of Buran
Russian Shuttle sitting on Deck
Google 2008
....
Buran OK-ML-1 Static Test Model
Take a trip of Baikonur space port these days and the static test Buran OK-ML-1 is, in all likelihood, one of the first things you'll see... Sitting peacefully between two small hills, doing not much at all, this static test Buran could easily be mistaken for one of the three space flight capable Burans. OK-M is, however, not a space Buran at all, instead it's but a humble mock-up tester.
This ageing static test Buran began its life in Moscow as OK-M. OK-M, in addition to serving as a parts tester, was also used in normal temperature static loads tests, to determine the eventual space capable Buran obiter's moment of inertia, and to test payload mass mock-ups. After this work was completed it was redesignated OK-ML-1 and flown to Baikonur on the 3M-T and used for interface tests (horizontal and vertical) with the launch vehicle.
In the original program plan, OK-ML-1 would have been expended on the first launch of the Energia, remaining attached to the core and eventually burning up in the atmosphere. For a long time OK-ML-1 sat in the MIK Building. Eventually though she was moved outside when the room was needed by Starsem operations.
OK-ML-1, hence, ended her days at the test firing pad, near Area 254 at Baikonur. There she still lies today, exposed to the elements and the visits of the local school children. There are plans to eventually preserve her as a museum exhibit. Baikon
SOURCE: http://www.k26.com/buran/Future/OK-M/static_tester_ok-m__ok-ml-1_.html
Buran OK-ML-1 Static Test Model -
Photo: Ukrainian Site
See More Photos of Buran OK-ML-1 Static Test Model Here
Buran Briefing by Molniya
...
Will the Real Buran Please Stand Out?
So what really happened to the Buran?
How many Buran's were there? ...A lot!
In this section we will give you a low-down on the current state of each of the orbiters. Five space capable orbiters were planned, two were completed (one of which was destroyed in a hangar collapse in 2002 at Baikonur), three were left unfinished when the program ran out of funding. Ontop of this there were 8 test Burans built, including the jet engine enabled aero flight tester OK-GLI.
This orbiter status information has been very difficult to compile, if you have some new information or if you have found an error than please email me. Simply click on a orbiter below to get the low-down on where they are now!
How many Burans were built?
Five space Burans were completed or under construction when the program was halted. One, article 1.01, better known as 'Buran' was finished and flew in space, a second was virtually finished but had it's flight scrubbed, the remainder were left unfinished at the factory and either abandoned or dismantled.
Was the Space Buran 1.01 destroyed in the hangar collapse at Baikonur in 2002?
Yes it was, as was the Energia mockup it sat upon. As such there is now only one space capable Buran at Baikonur, that being Buran 1.02.
So what's the status of Buran 1.02 then?
Check my Orbiter Status pages to find out. Overall Buran 1.02 is notoriously difficult to photograph or pinpoint its exact location.
What are the names of the five intended space shuttles?
Space Shuttle 1.01 = Buran (Snowstorm/Blizzard)
Space Shuttle 1.02 = Ptichka (Little Bird)
Space Shuttle 2.01 = unknown (possibly Baikal (Typhoon).
Space Shuttle 2.02 = unknown
Space Shuttle 2.03 = unknown
Is the Buran that was on display in Sydney a real space Buran?
No, it is the aerodynamic tester Buran OK-GLI. It never flew in space nor was it designed to. It was, however, used to conduct tests on the automatic landing system for the eventual space orbiters, as such it flew in the low atmosphere. That's what it needed the engines for - so that it could get up to a height of around 5000 metres and practice landing approaches. It's back in Moscow now btw.
How many full size tester Burans were built?
Eight - seven static and one flight tester (OK-GLI (BST-02)).
SOURCE:http://www.k26.com/buran/Info/Site_F_A_Q_/buran_f_a_q_.html
For a Comprehensive Collection of Facts and photos of Buran
VISIT
..

http://www.k26.com/buran/html/energia-mars.html
Russian Space Shuttle Buran Transported
Buran OK-GLI
A
erodynamic Tester
..
By M&C News Apr 8, 2008, 16:08 GMT
Russian space shuttle Buran is transported across the river Rhine on a barge at Wesel, Germany, 07 April 2008. After being shipped from Australia via Bahrain to Rotterdam it now had to cross the River Rhine in order to reach its final destination, the Museum of Technology in Speyer. EPA/ROLAND WEIHRAUCH
..
..
A helicopter flies over Russian space shuttle 'Buran' as it is moved by a barge across the river Rhine in Duesseldorf, western Germany, 08 April 2008. The spacecraft is too unwieldy to be transported in any other way. The Russian shuttle, which orbited the earth twice during its working life, will become the world's first genuine space shuttle to go on view to the general public at the technical museum in Speyer. EPA/MARTIN GERTEN
....
Video:

Photos:
More Information:
Russian Sites:
Buran OK-GLI Russian Space Shuttle
+26° 11' 54.03", +50° 36' 8.74"
in several pieces on the quayside in
Al Juffayr' Bahrain 2002-2004
The curious odyssey of OK-GLI
The atmospheric test model of the Russian shuttle, Buran-Analogue 002/OK-GLI/2M (mounted with four jet engines), built in 1984, endured a protracted journey on Earth after it was retired in 1988! First it was offered for sale on the Internet but no buyers were found (fortunately – it should have been preserved as a historical artifact!).
Australia
An Australian company, the Buran Space Corporation, bought it for exhibition in Darling Harbor during the 2000 Sydney Olympics. The exhibition was attractively-presented, though the Analog was wrongly described as having orbited the Earth 25 times! (It actually made 25 atmospheric test flights.) But the company went bankrupt so OK-GLI was left to decay in a neaby parking lot under a tarpaulin. Ownership reverted to NPO Molniya, the Russian company who originally built the shuttle, but they could not afford to bring it home to Russia.
Bahrain
A Singapore-based company, Space Shuttle World Tour, eventually bought the shuttle and moved it to Bahrain to exhibit it in 2002, but then they went bankrupt also! They owed NPO Molniya $320 000. Again the shuttle languished for two years while the two companies fought a court battle for its ownership. The German Technikmuseum Speyer also offered to purchase OK-GLI, and it eventually was able to when SSWT had exhausted all its options and ownership reverted back to NPO Molniya.
Germany
On 6 March 2008, OK-GLI was dismantled and transported by barge from Bahrain to Rotterdam in the Netherlands, then down the Rhein River to the Technik Museum in Speyer, arriving there in April, where it will be restored and put on display.
SOURCE: Kosmonavtka
Excellent forum thread about Buran, including films, status and other information:
List of "Burans":
Test articles (not space ready);
Some used for flight tests, payload tests, mockups of engineering and or transport simluations.

OK-TVA

Found




Moscow Gorky Park on Google Earth




Rumor has it this is actually a wooden mockup

OK-GLI

Found




Sydney Australia 2002




In Parts on Google Earth in Bahrain




Speyer Museum, German

OK-ML-1
New Home

Found




Baikonur Khajakistan Google Earth on deck

OK-ML-2

Found




Formerly OK-MT was renamed to OK-ML-2




Hanger in Baikonur with Ptitcka




Building 80, Area 112A

BOR-5


OK-005 ?

Found - For Sale




Bor5 Russian Test Shuttle




Serial #880451505

OK-KS

3M/OK-KS is at RSC Energiya

OK-TVI

No Information Yet

OK-005

No Information Yet

OK-008

No Information Yet

???




Match




Needed

4M is at Baikonur




5M is at TsAGI




6M is at NIIhimmash in Moscow region




7M is stored in the building at Baikonur




8M is at Gagarin Cosmonaut Training Center
Flight Vehicles.

1.01

Found Buran




Destroyed in hangar collapse - On Google Earth

1.02

Found - Ptichka




Still intact inside another hangar




Building 80, Area 112A

2.01

Found - Never completed




Near Ivan'kovo, Moskovskaya Oblast', Moscow




- On Google Earth as of July 2008

2.02

Tushino factory. Its completion level was estimated to 10-20%. Because of the stop of the financing it remained on the ground of the factory for many years. Recently it was dismantled then put outside the hangar. A large number of its tiles were removed and are available on Internet.

2.03

Model 2.03 was the fifth and last shuttle in construction when the project was stopped in 1993.




It was completely dismantled, it does not remain anything of it today.
Das Vedanya, Buran! A marvelous machine!